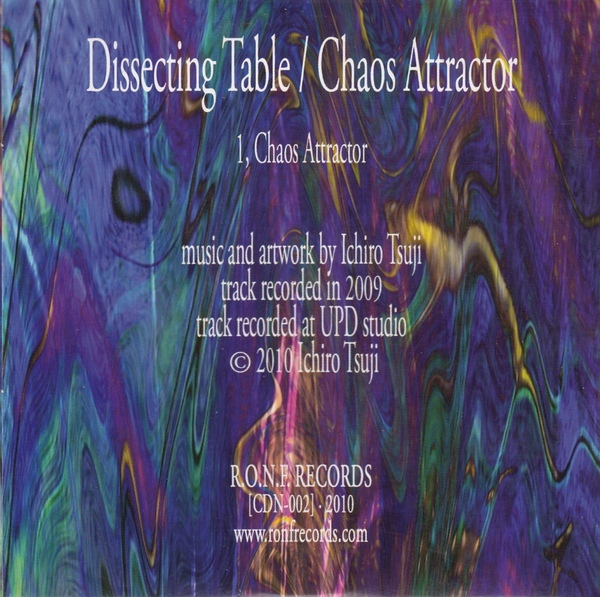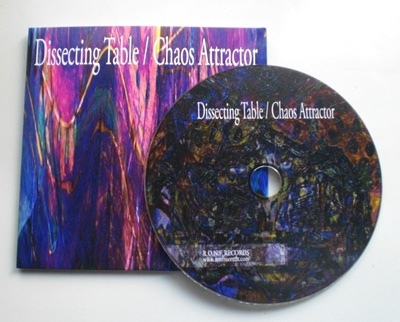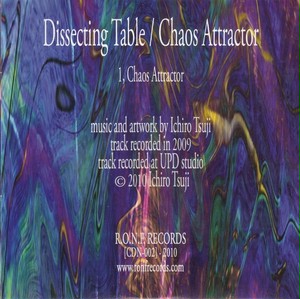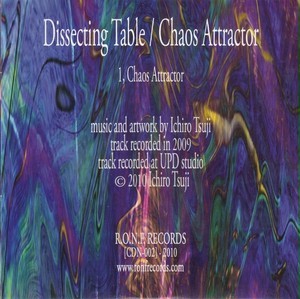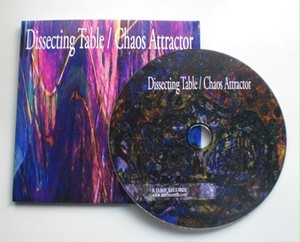 DISSECTING TABLE - Chaos Attractor CD
¥ 1,200
R.O.N.F. Records(スペイン)リリース CD
the full length CD on R.O.N.F. Records, a great and amazing latest work of Ichiro Tsuji a.k.a. DISSECTING TABLE recorded late 2009 and running for 49 minutes.
"Chaos Attractor" was released by Ichiro Tsuji on his own label UPD Organization but only 10 copies were pressed and quickly distributed.
Frenzy, chaotic, dynamic multilayered distorted synths, rich in textures Noise with Industrial influences.
One massive complex long track consisting of what could have been 12 different tracks. Most of the CD is dealing with the DT's noise style which is expected,
with lots of variations spiced with 2 pseudo-metal doom pieces, 2 phychedelic ambient passages, effected vocals and madness. Totally recommended monumental work.
Real factory pressed CD packaged in full colour sealed cardboard sleeve. Limited edition of 500 copies.
1 track / 49 minutes Length.